Real Estate Buyer's & Seller's Guides
Capture leads and educate consumers on the buying and selling processes so they understand the basics of both types of transactions.

These downloadable guides, free to consumers, will be branded with your contact information, with links to your website, phone number, and email address.
Sample Pages from the Buyer's Guide
Sample Pages from the Seller's Guide
Example of signup form integration on your website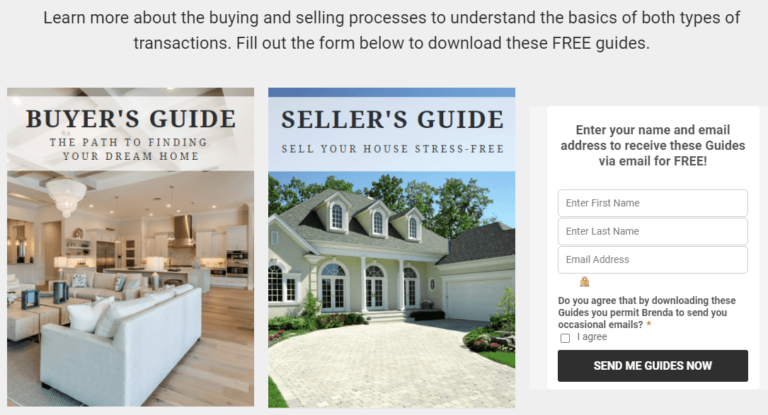 Buyer's and Seller's Guides Bundle

(PDF Format)
Get both for $129.99
(Best Value)
Individual Buyer's or Seller's Guide

(PDF Format)
Interested in finding out more about these guides?
Call us directly at 727-216-3033 for more information or click on the Contact Us button below.